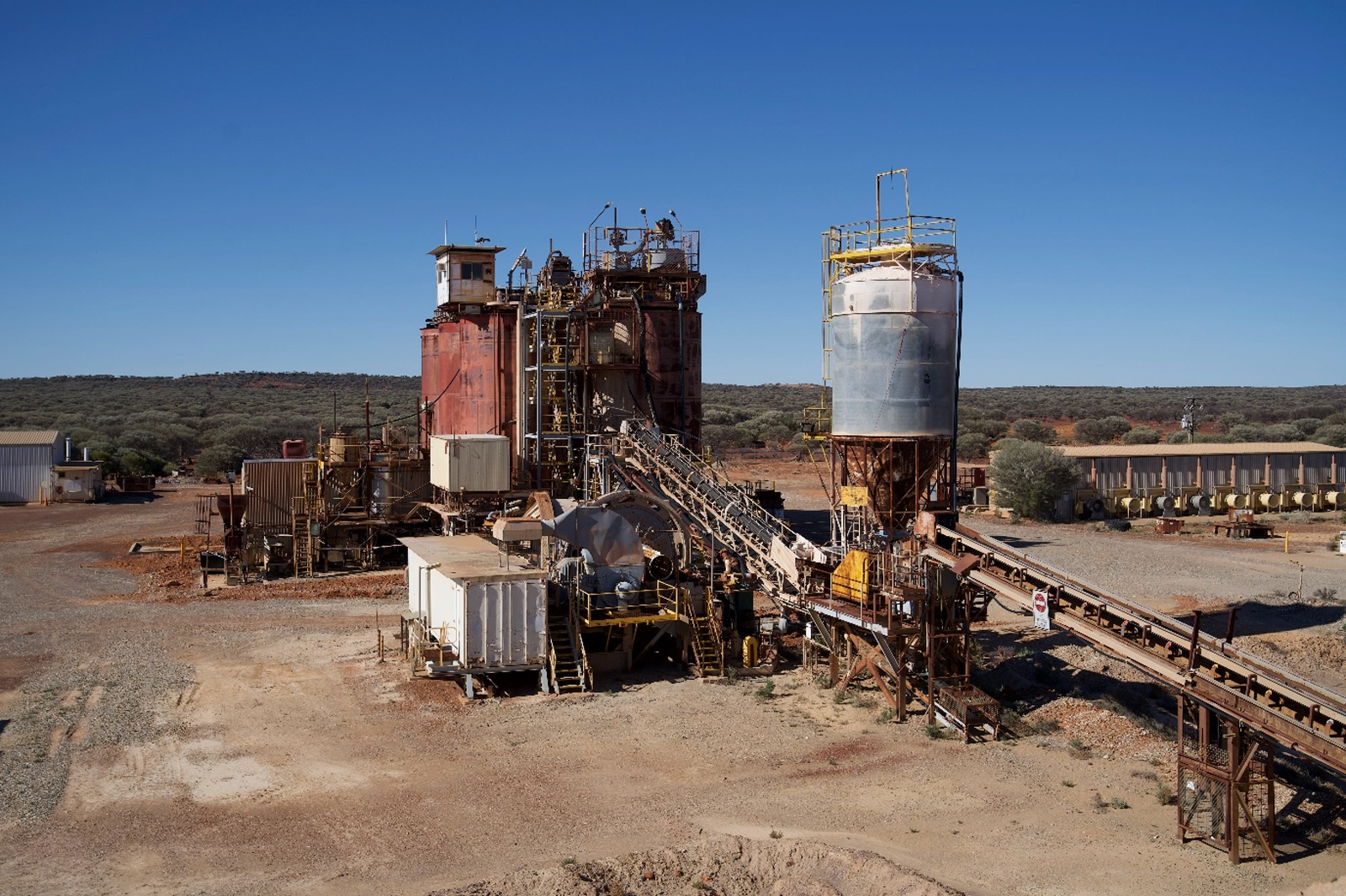 Sandstone Project
The Sandstone Project is located 12km south of the township of Sandstone, ~520km northeast of Perth, and is accessed via a sealed highway between the mining towns of Mt Magnet and Leinster in the East Murchison Mineral Field of Western Australia.
The Sandstone Project comprises granted tenure covering 185km2, including three granted Mining Licenses. The Sandstone Project also includes a non-operating 500,000tpa CIL processing plant, all associated infrastructure, operating licenses, permitted tailings storage facility and bore field, and camp facilities located on freehold title within the nearby town of Sandstone.
History
In excess of 1Moz of gold has been produced from surface, open pit and underground operations in the Sandstone area since the 1890s. In addition to historical mining activities, more recent gold production is variously attributed to Herald Resources Limited in the 1990s and Troy Resources Limited (Troy) from 1999 to 2010. Troy extracted and processed a combined total of approximately 4.4Mt open pit of ore at an average grade of 3.6g/t Au for production of 508,000oz gold before the operation was placed on care and maintenance in September 2010. Middle Island Resources (Middle Island) acquired the Project in 2016 and explored the Project up until 2021. In December 2021, Aurumin entered into an agreement to acquire the Central Sandstone Project from Middle Island for $12 million in cash and shares.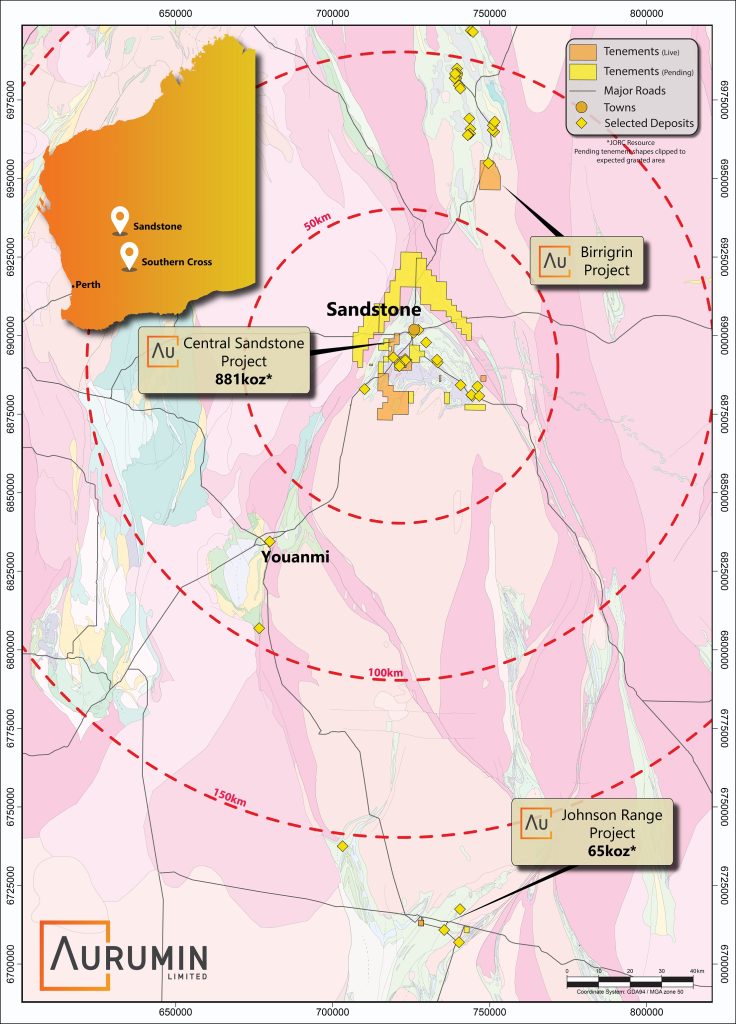 Geology
Gold mineralisation is hosted within the Sandstone greenstone belt within the Southern Cross Province that forms the central spine of the Archaean Yilgarn Block. The Sandstone greenstone belt forms a classic 'hourglass' structure at the northern end of the Diemals Dome, where two major trans-current structures, the Edale and Youanmi faults, respectively confine the eastern and western margins of the belt.
Processing Plant & Infrastructure
The processing plant was constructed in 1994 with a capacity of 250,000tpa and upgraded to 500,000tpa facility by Troy in 1999. Troy operated the plant from 1999 to 2010, processing a total of 4.4Mt of ore to produce ~508,000 ounces of gold at an average grade of 3.6g/t Au. The plant was placed on care and maintenance in September 2010 and has not operated since. A 57-person owner's camp, a 36-person contractor's camp, and an 8-person exploration camp and core farm are all located on freehold titles within the town of Sandstone, 12km north of the plant. Sandstone also has a well-maintained airport capable of servicing FIFO operations.
Current Resource and Exploration Potential
The Sandstone Project currently has a resource of 18Mt @ 1.5g/t for 881koz Au, over both open pit and underground operations, all located on the granted mining leases. Aurumin is engaged in ongoing open pit resource definition, with Shillington and Two Mile Hill recently updated and nine other smaller resources to be reviewed.
Aurumin believes there is significant potential for the discovery of new deposits as well as extending the known Mineral Resources. The Company has developed a comprehensive exploration programme to assess the Sandstone Project.